I'm usually hesitant to make New Year's resolutions. For the past decade or so, my instinct has been to make birthday resolutions. They felt more personal. It didn't matter when the calendar was starting its new trip around the sun, I wanted to make change based on when my trip started. This year, for whatever reason, I've changed my tune.
I'll be writing about some of them here.
---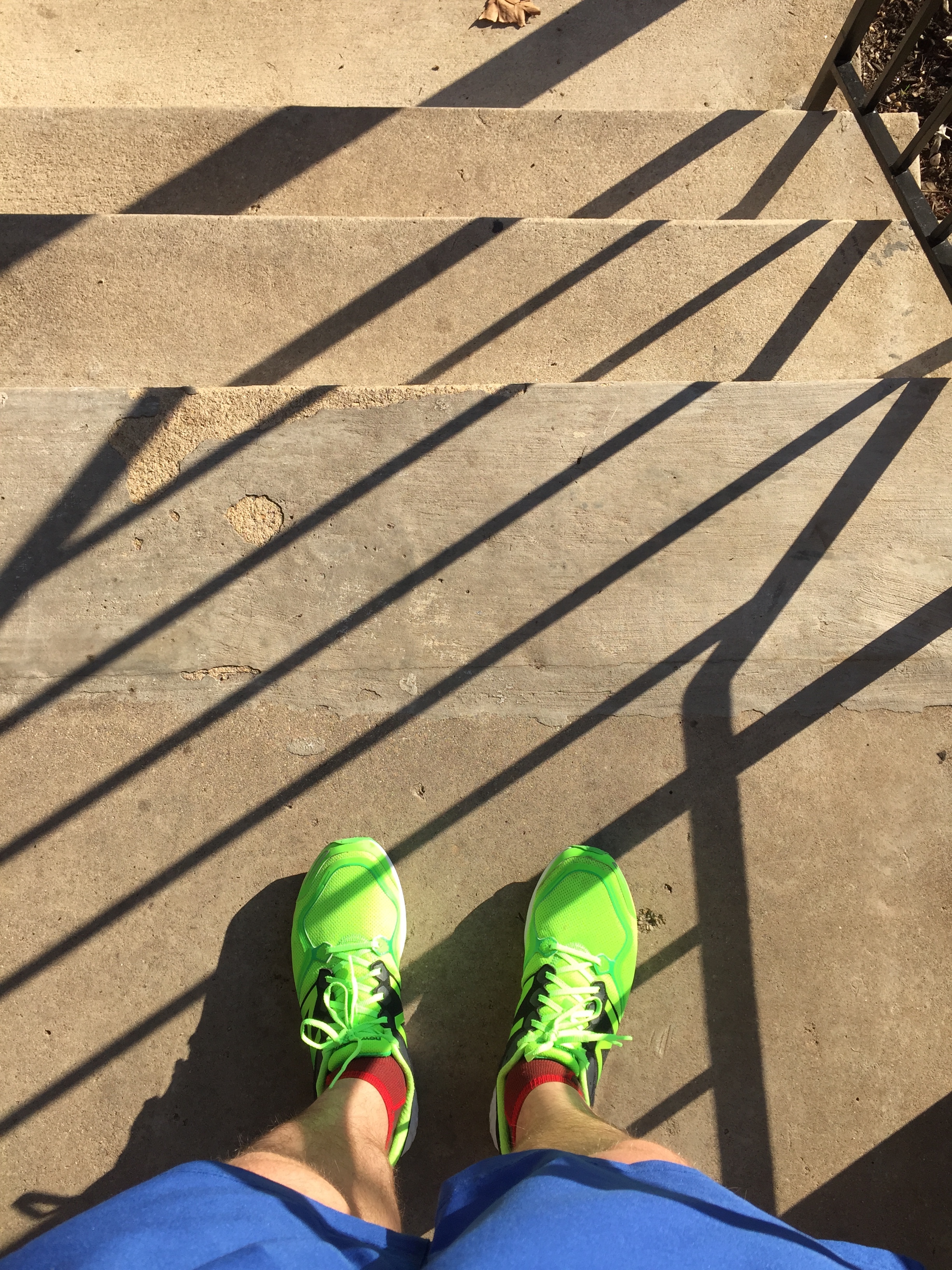 First up, my running resolution. While I'm still working on a marathon in every state, that's not the resolution this year. Instead, it's simply getting out there.
This year, I'll be running 100 miles per month. Along with me on those miles might be the Nike+ app or MapMyRun or any of the other apps I rotate through trying to find the one I like the most. The app I'll definitely be using – CharityMiles. This is the second half of my running resolution.
Through CharityMiles, which donates to a you-selected charity for every mile you log running, walking, or biking, I'll be selecting a charity each month and running to donate to that cause for the month. It won't be much, the $.25/mile for running and walking from CharityMiles will add up to $25 for each charity. Then again, this will be more than they were getting otherwise, and it will be tacked on to what I already try to donate to worthwhile causes each year. At the start of each month, I'll post here about the charity I'll be running for.
January Charity: Back on My Feet
The Gist.
Back on My Feet uses running as a means to engage local populations of people experiencing homelessness "to create self-sufficiency." Started in Philadelphia, the charity has 11 chapters nationally. Participants in the program join other runners and local coaches for morning runs three times per week. After 30 days in the program, participants qualify for Next Step services which can include counseling, applications for financial aid and other services. According to BoMF, "on average, nearly 75 of Members are in the Next Steps phase of the program. Finally, once Residential Members achieve employment and housing, they become Alumni Members who often continue to run with their original teams.
Why?
I started running in 2002 for a lot of reasons. Mainly, after turning 21 and with many pieces of my life up in the air, I wanted some sort of goal toward which I could work. June 1, I signed up for the October 13 Chicago Marathon and tried to run 2 miles. It was disasterous, and the days that followed were painful.
When I crossed the finish line with a net time of 4:53:59, I started crying. While a good deal of that was likely exhaustion, its foundation was in being the kid who felt awkward, left out, and in the way in anything to do with sports and athletics while he was growing up. That kid would never have considered running a marathon while relegated to shopping for clothes in the poorly named "husky" section growing up. I wish I'd found running earlier.
At the same time, running has taught me the importance of running my own race. Running and I met each other at exactly the right pace. I can't say that I'd have recognized the possible joys and self-reflection involved in showing up at my doorstep with heavy legs, soaked clothes, and a face encrusted with salt from evaporated sweat if I'd found running earlier.
The Members of BoMF are each on a journey much different from my own and different again from those on their teams hitting the pavement at 5:30am three times a week. I'm running for this organization this month because I know, if only in my small way, what kind of journey running can set a person on.