27: What are the "movements" you are most fascinated with in our society? #LifeWideLearning #WhatHappenedTo27 @MrChase

— Ben Wilkoff (@bhwilkoff) January 29, 2016
I'm active on Kiva, DonorsChoose, and HandUp. For the uninitiated, these are three micro-lending and micro-giving sites. Dedicated to people in the developing world, educators, and those experiencing homelessness and poverty, respectively, these sites and their cousins represent one of the most important and dramatic developments in technology in the last century.
We can give move our money to a specific impact immediately. That simple. When a borrower has repaid a Kiva loan, I immediately re-invest with another project based on my specific set of search criteria. When I see a teacher ask for a DonorsChoose grant and outline a pedagogical use that aligns with my practice, I move to support it and share across social media. When I see a recipient on HandUp on a path that could have been mine, I do what I can to make the difference they're asking for.
And that's the difference of these kinds of giving platforms, my money is doing specific work. In a better way than we usually mean it, my money equals speech. If I am going to give, I want to do it in a way that runs parallel to my values and these sites give me a much more direct route to ensuring that.
I realize the drawbacks. For one, recipients of these loans, grants, and gifts need access and knowledge of the existence of these tools. Without someone to connect them with the platforms, they may never have the chance of getting the tools and resources that would make the difference.
Expanding the reach of these organizations is why tacking on that extra dollar or two to a donation to support administrative costs can be key. In the meantime, this is also why I don't solely give through these three tools. General purpose charities and service remain important, and I make sure to do what I can to support them as well.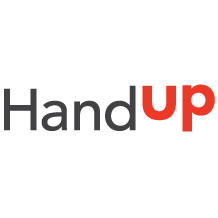 This isn't perfect. It's not going to move millions of people out of poverty, put other countries on more stable footing, or remove the barriers to teachers having the tools they need. Hopefully, though, while we continue to work against inequity and systemic poverty, these efforts can make an impact for those they touch.
---
This post is part of a daily conversation between Ben Wilkoff and me. Each day Ben and I post a question to each other and then respond to one another. You can follow the questions and respond via Twitter at #LifeWideLearning16.