In between presentations at IETA today, I was parched. I haven't had to speak for 3 hours straight in quite a while.
Wandering the hallways of Boise State University's Student Union, I found the fountain pictured below.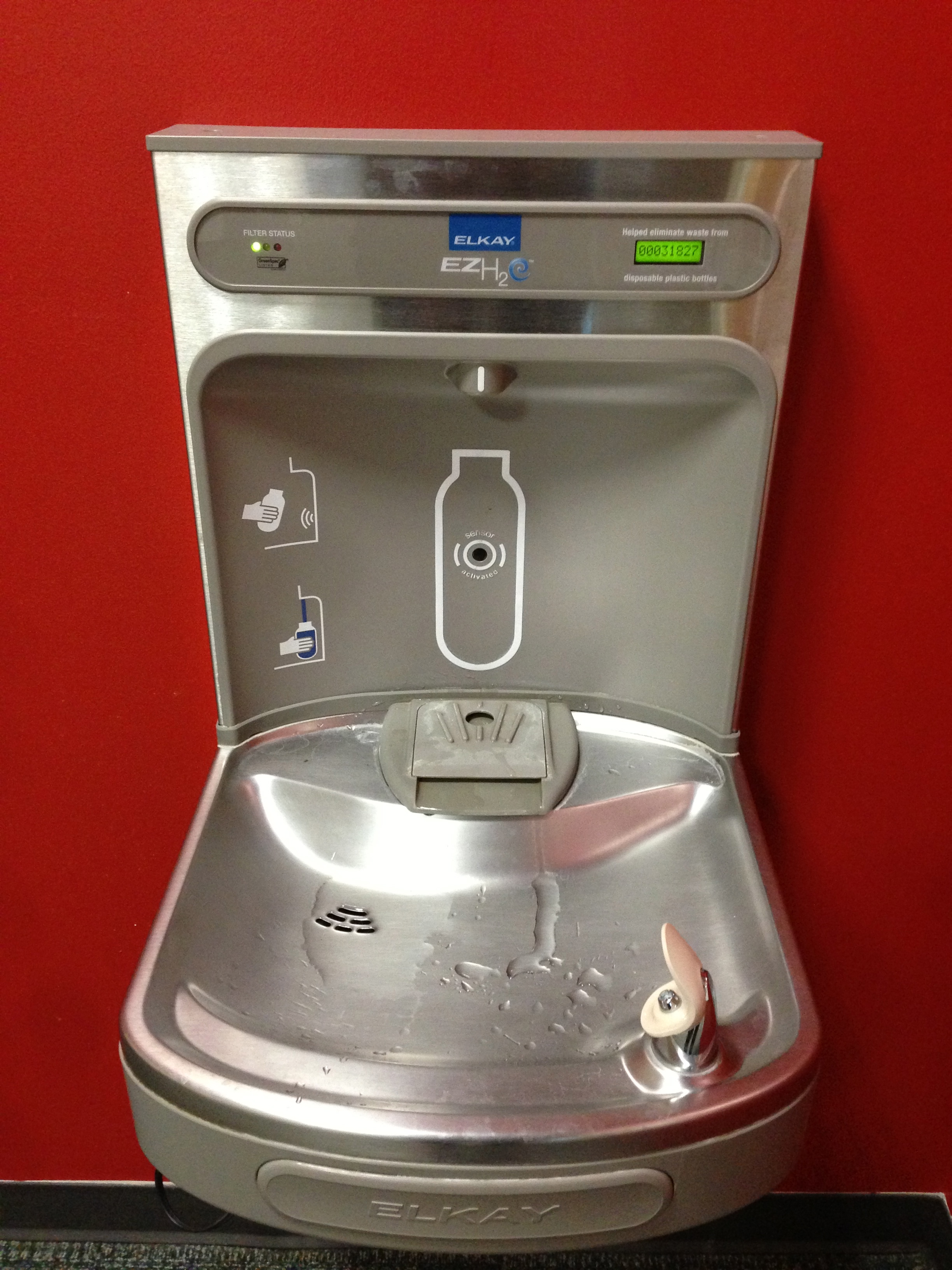 It struck me that this could fit any number of metaphors for American education. The one I stuck with:
We've designed a system that will allow you to get what you need and take it with you to last for a long time before needing to refuel. It's better on the system and more sustainable. That system also has a component that requires you to be present to take advantage of it, wastes resources as you use it and can be a breeding ground for the opposite effects of its intent. Rather than working to push the system to evolve toward the former purpose, we're throwing all of our resources into supporting both approaches at the same time, never fully committing to requiring users to do the better thing.
What metaphor does the image inspire in you?